SACA hosts a Playgroup is on Wednesday mornings between 9:00 and 11:00am in the Main Hall! All children 5 and under along with their caregivers are welcome! FREE Coffee/Tea will be provided. $2 per member family and $5 per non-member family (please note this pricing is for the regular playgroup only). Family includes parents, grandparents and caregivers who are accompanying the children.
Join us October 16 for the Sprog & Sprocket Playgroup Takeover between 9:00 and 2:00pm.
Special pricing for Sprog & Sprocket Takeover:
SACA Members: $5 per child, additional siblings from same family $3
Non-Members: $8 per child, additional siblings from the same family $5
Day home providers: SACA Members who are providers pay $5 per child, Non-Members $8 per child.
Future Sprog & Sprocket dates are: Nov 6, Nov 20, Dec 4 and Dec 18.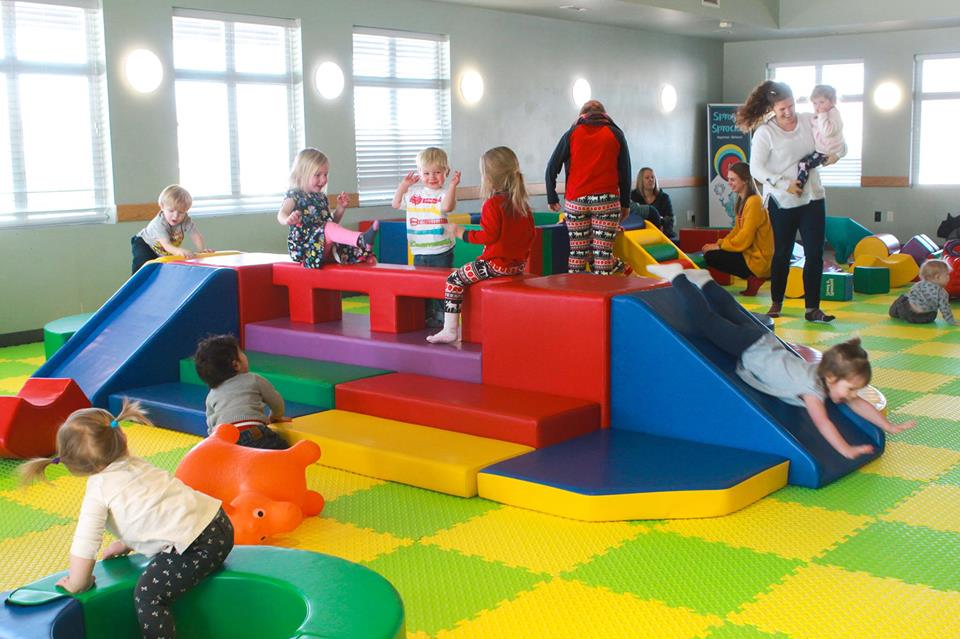 Music Pups (www.musicandplay.ca): Music Pups and Music Cats are registered programs offered by Music and Play. Both classes are offered in the SACA Palmer Boardroom on Tuesday and Wednesday mornings for babies 6 months to children 4 years of age. To learn more about this program or to register please visit their web site by clicking on the link above.
Sportball (www.sportball.ca): NEW TIME: Sportball offers introductory sports programs for children 2 to 6 years of age on Thursday afternoons at 4:00 and 5:00pm as well as Friday Mornings at 9:15 and 10:00am in the Main Hall at the Scenic Acres Community Centre. To learn more about their programs and to register please visit their web site by clicking on the link above.
ChildSafe Canada (www.childsafecanada.com): Monthly Workshops on Saturdays for children covering a wide variety of safety oriented topics for children including the Babysitting Course.
Stay & Play/Park & Play All summer Long throughout NW Calgary Communities (Park n Play / Stay n Play)
Norwest Soccer: In the Spring SACA offers an outdoor soccer program from mid-April to the end of June for U4 to U18 community members (www.norwestsoccer.org).
SACA is always looking for new and exciting programs and activities. If you have an idea for a program or activity please contact the SACA Office at scenicacresca@shaw.ca or call 403-547-9589.
Last updated October 14, 2019