COVID-19 Update: July 31, 2020: After extensive consideration of procedures and a review of other facilities' plans and operations, SACA has decided to keep our beach volleyball courts closed. The Calgary Beach Volleyball Association has recently made a similar decision, due to safety concerns related to COVID-19. Due to similar concerns and local demand being limited to individuals and families, it would not be economical to open. We will try again in Spring 2021!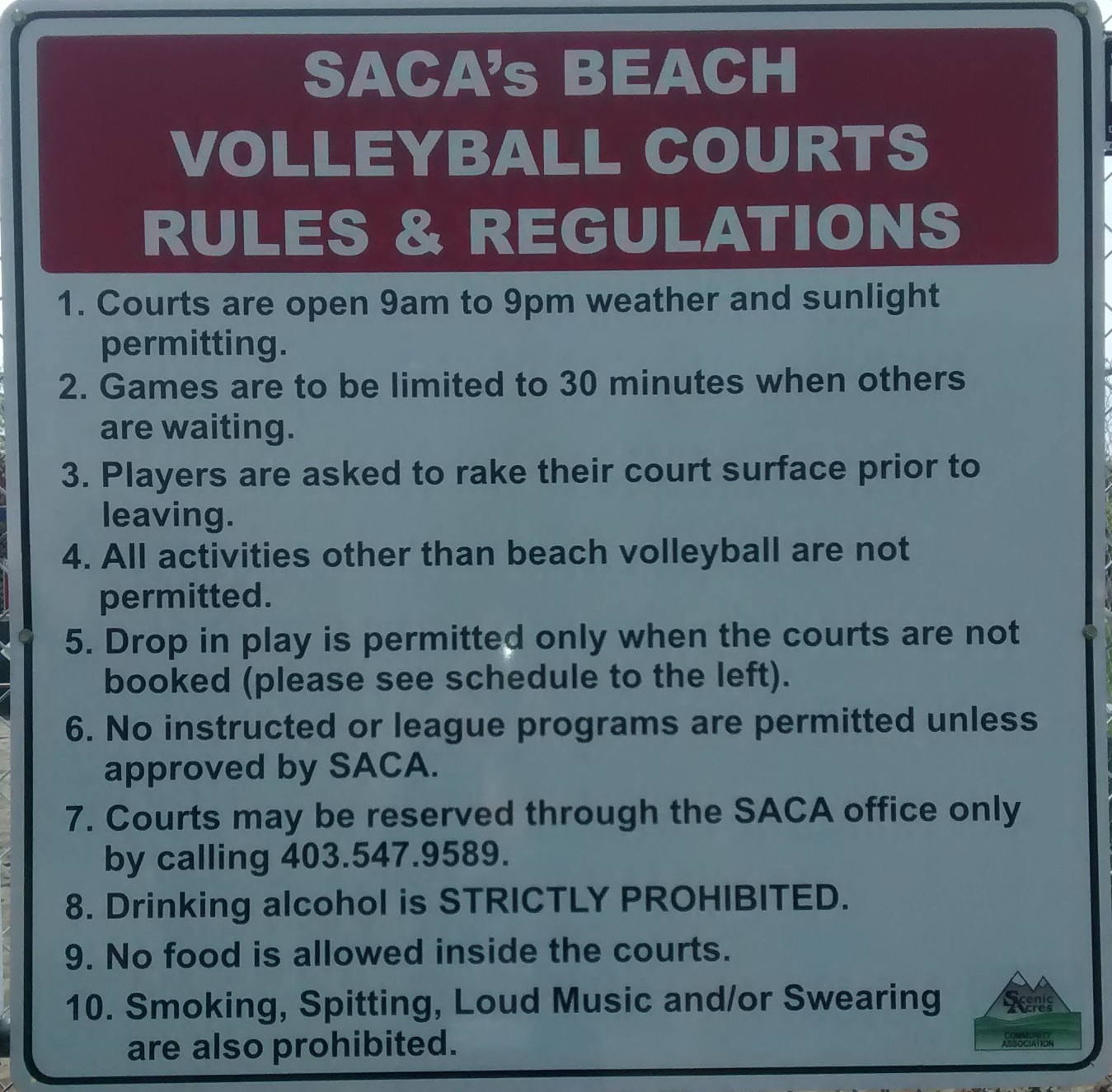 The courts are typically open from 9am to 9pm each day and are available for community use at least 51% of the time. For an up to date Schedule please drop by the courts. If you would like to rent the courts please e-mail scenicacresca@shaw.ca or call 403.547.9589. Rental details are below.
LOOKING TO RENT? ONE COURT OR TWO?
SACA has two newly renovated Beach Volleyball Courts. Both courts are private and fenced, with adjustable nets. This location is ideal for birthday parties, private lessons, league play, team practices, day camps or tournaments.
AMENITIES
Benches
Water source (currently not available)
Port-a-Pottie (currently not available)
Option to also rent all or a part of the indoor facility
RENTAL RATES
For One Court By the Hour
$10.00 resident members
$15.00 non-members
For Both Courts By the Hour
$20.00 resident members
$25.00 non-members
ADDITIONAL FACILITIES
In addition to the Beach Volleyball Courts we also have the Main Hall, Palmer Boardroom and East Field which can either be rented along with the Beach Volleyball Courts or separately.
Last updated July 31, 2020