The Northwest Calgary Connector is part of ATCO's Urban Pipeline Replacement (UPR) Program. In 2014, ATCO received approval from the Alberta Utilities Commission (AUC) to proceed with its UPR Program.
The program will include:
Installing new high-pressure natural gas lines primarily alongside ring roads (Transportation/Utility Corridors) surrounding Calgary and Edmonton
Taking vintage high-pressure natural gas pipelines out or service or transferring to low-pressure service.
Installing new low-pressure gas lines and related infrastructure.
The program will modernize the natural gas network and add the capacity needed to meet the growing demands for natural gas in two of Alberta's largest centres.
For the latest development on this project please visit: https://www.atco.com/en-ca/projects/northwest-calgary-connector.html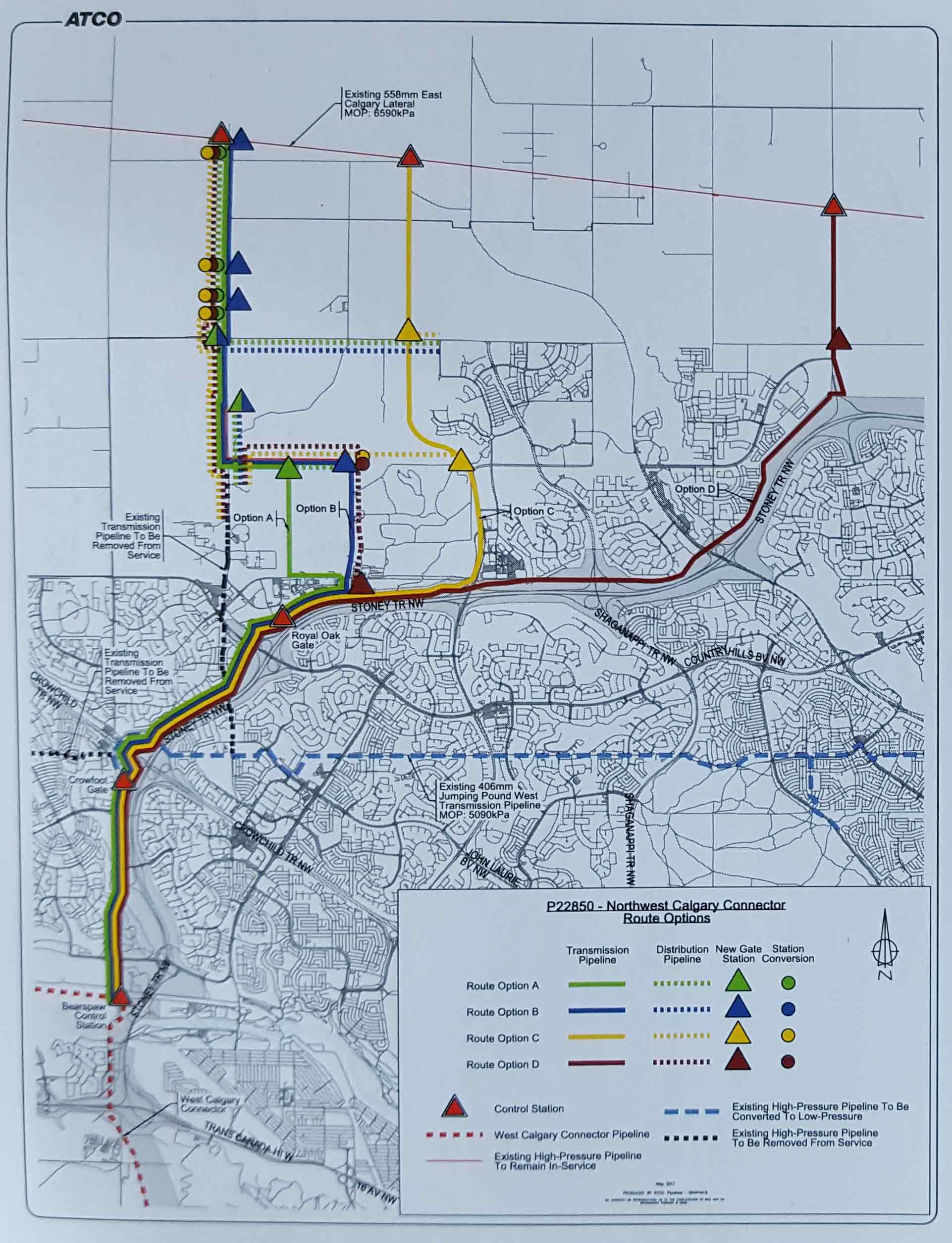 Last updated June 8, 2019